Jordan Brand "Believe to Achieve" Conference
Creative Design Academy at Nike WHQ
Moda Center Tour
Portland Trailblazers
Providence Park Tour
Timbers / Thorns
Adidas Village Tour
Adidas North America HQ
Former Trailblazers' Star Gerald Wallace speaks at Believe to Achieve
Jordan Brand "Believe to Achieve" Conference
Jordan Brand "Believe to Achieve" Conference
Creative Design Academy at Nike WHQ
Sports Marketing & Careers Expo at University of Oregon
High School Sports Marketing Summit - NBA Summer League
Las Vegas, Nevada
Immersive Sports and Entertainment Marketing Experiences
SCC has created a forum for all of your students that are interested in sports to connect with and learn from the finest organizations in the sports industry. Our events not only provide students with a general overview of the industry, but also feature individual workshops designed to address specific topics relevant to careers in sports. This program provides an exciting and FUN event for students to learn about the thrilling world of sports!
"I first met Chris over 10 years ago at the Marketing Your School Sports conference SCC hosted in Las Vegas. I took a wealth of knowledge back to my school and implemented many of the ideas that were discussed during the workshops.  Using these ideas, we have raised tens of thousands of dollars in advertising and sponsorship revenue. I also attended a SCC Summer Sports Business Conference in Portland and used the information from that event to start our school's sports marketing class.  We adopted his curriculum as well, the material is great. Chris's industry knowledge and network of sports business professionals is second to none!"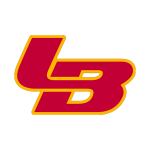 Joe Barcellos
Athletic Director
Los Banos High School
Jordan Brand "Believe to Achieve" Conference
Hosted by the inspirational Howard "H" White, the annual
Believe to Achieve

conference provides hundreds of high school students with a glimpse of what it is like to be in the footwear and apparel industry.
Each summer, SCC teams with UNEEK Projects to provide aspiring designers with a road map to landing a career in shoe and apparel design. Check out the video for a few highlights from the annual event.
Rim Rockin' Comedy All-Stars
SCC teamed with UNEEK Projects to create the Rim Rockin' Comedy All-Stars Tour. Click below to view a trailer from the event that took local high schools by storm!