SCC offers sports and entertainment marketing curricula: Education Resource Center and The Sports Business Program, as well as Current Events subscription programs: Marketing Currents, Competitive Edge and Sports Management Times. Each program is designed to serve specific scholastic marketing program needs.
Education Resource Center
Our Premier Sports & Entertainment Marketing Comprehensive Curriculum Package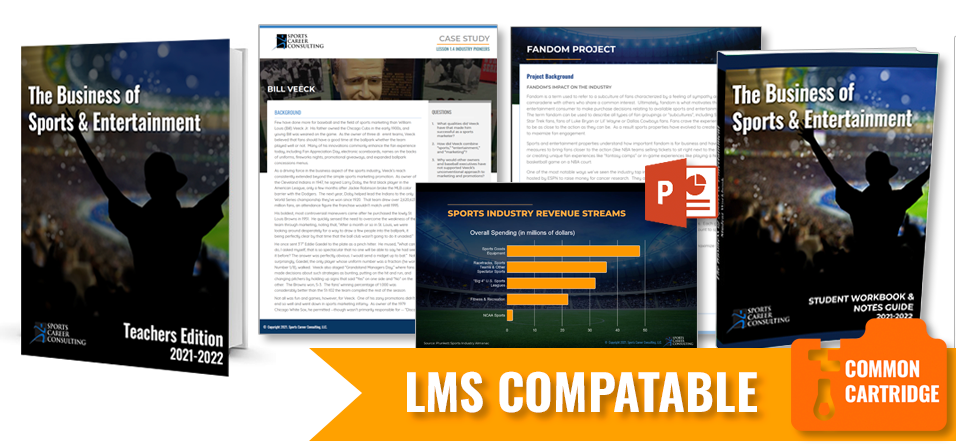 Digital Textbook: The Business of Sports & Entertainment (Updated every Summer)
Course Guides: student workbook, projects and activities, case studies
Teaching materials: PowerPoint, Exams and quizzes, Current Events subscription, and more!
NEW! LMS Integration: All course content provided as a Common Cartridge, compatible with many LMS platforms including Canvas, Blackboard and Schooology.
Sports & Entertainment Marketing News: Competitive Edge current events program is included with your ERC membership.
Sports Business Program
Transform your classroom into a live, functional sports and events marketing company!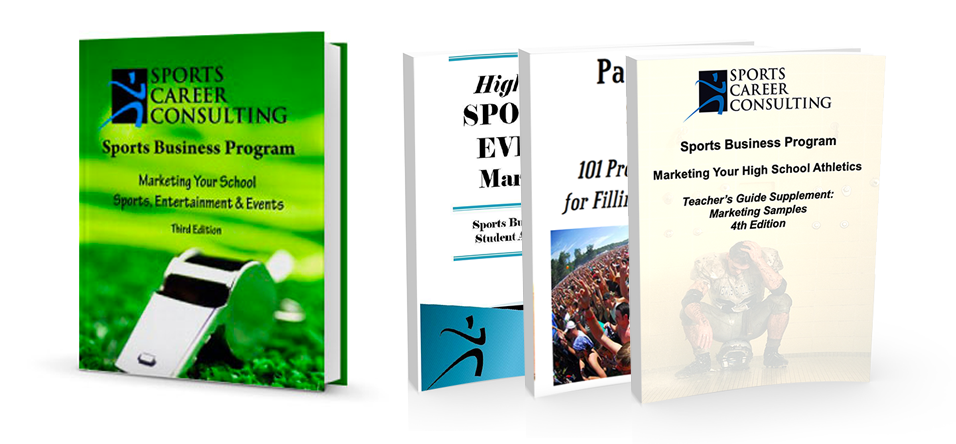 Digital Textbook:  The Sports Business Program: Marketing Your School Sports, Entertainment and Events, 4th Edition
Course Guides:  Student Activities Guide, 100 Promotions Ideas for Your High School Athletics Program, 25 Event Ideas
Course Supplements: Industry examples, templates to help get you started and more!
Current Events Program
Current events news to help bring real-world marketing campaigns into the classroom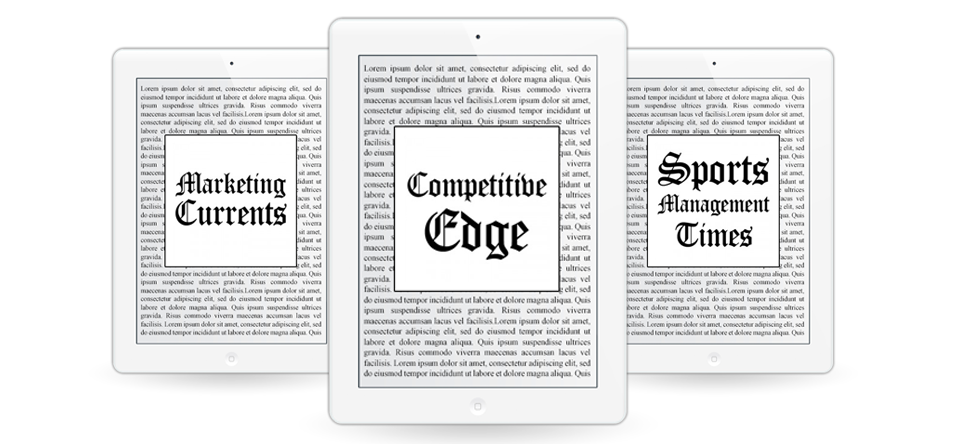 Annual Subscription Starting At
$199
Weekly Current Events Newslettter: Highlights the most compelling marketing campaigns. Includes questions for your students to help guide classroom discussion. Delivered to your inbox every Monday morning!
Interactive lessons: Fun and interactive lessons students love.
Streamlined: Topics curated to align with your marketing classes