SCC Professional Certificate Programs
SPORTS INDUSTRY CERTIFICATIONS
For nearly twenty years, Sports Career Consulting has offered the industry standard curriculum and project-based activities for sports and entertainment business education. Set to launch later this year, SCC will be offering opportunities for students to earn industry-supported professional certificates.
PROFESSIONAL SALES 

(COMING SOON)

ADVERTISING 

(COMING SOON)

BUSINESS OF FOOTWEAR 

(COMING SOON)

SNEAKER DESIGN

 (COMING SOON)

AND MORE!
INDUSTRY-BASED CERTIFICATION REQUIREMENTS
SCC's industry-based certifications will require students to complete a variety of benchmarks and achievements, based primarily on the program of study. 
These requirements may include:
Completion of Course Work and Industry Based Standards (Assessed by passing grade in course)

Completion of Performance Based Assessment
(Assessed by Industry Vetted Performance Rubric)
Completion of community/volunteer professional experience hours of service
(Assessed by professional experience assessment)

Completion of capstone project

Attendance of industry-related events
(on-site or online)

Demonstration of key networking skills
SIGN UP FOR UPDATES
If you would like to receive more information about our Sports and Entertainment Marketing Certificate Programs, please fill out the form below and we will contact you!
"As someone who trains and coaches industry professionals, I see the difference that hands on practice makes in learning and development. That's why I'm such a big fan of Chris' approach. He's lived in the industry and knows real world situations, so he can expose students to real life application of what's being taught in a way they can absorb and retain the content. This isn't just theoretical, this is a difference maker."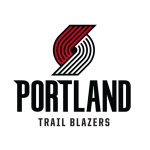 JOE ISSE
DIRECTOR OF INSIDE SALES
PORTLAND TRAILBLAZERS
"We love hosting students involved with Sports Career Consulting's programs. SCC does a great job preparing students with their curriculum for a future in the business of sports.  They are also dedicated to providing out-of-the-classroom experiences, creating an environment for students to learn more about sports marketing and career opportunities. These are exactly the kind of students we look to hire during the season!"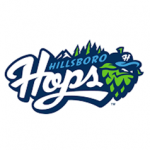 KL WOMBACHER
GENERAL MANAGER
HILLSBORO HOPS (MILB)