Testimonials & Endorsements
SCC has enough fans to pack a stadium!  Here is what they have to say about our programs:
PrOFESSIOnAL ENDORSEMENTS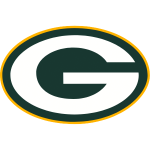 Brian Gutekunst
General Manager /
Green Bay Packers
Students Gain Exposure to Industry as a Whole
I like the fact that Sports Career Consulting's programs involve all aspects of sports business, rather than only focusing on one element of the industry. Students deserve to gain exposure to the industry as a whole and I think that's what these programs do.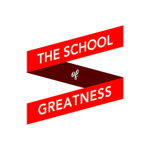 Lewis Howes
Inspirational Speaker & New York Times Bestselling Author /
School of Greatness
Engaging!
We are all aware of the challenges facing educators in helping students develop the skills they need for the workplace. Fortunately, Sports Career Consulting developed programs that can help by offering resources to keep students engaged and prepare students for the next step in their journey. SCC's education programs can make a real impact!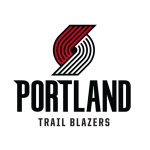 Joe Isse
Director of Inside Sales /
Portland Trailblazers
A Difference Maker
As someone who trains and coaches industry professionals, I see the difference that hands on practice makes in learning and development. That's why I'm such a big fan of Chris' approach. He's lived in the industry and knows real world situations, so he can expose students to real life application of what's being taught in a way they can absorb and retain the content. This isn't just theoretical, this is a difference maker.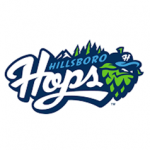 KL WOMBACHER
General Manager /
Hillsboro Hops (MiLB)
Great Job Preparing Students
We love hosting students involved with Sports Career Consulting's programs. SCC does a great job preparing students with their curriculum for a future in the business of sports. They are also dedicated to providing out-of-the-classroom experiences, creating an environment for students to learn more about sports marketing and career opportunities. These are exactly the kind of students we look to hire during the season!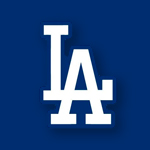 José Tafoya
Director, Global Partnerships /
Los Angeles Dodgers
Relevant and Engaging
As a former student who studied Sports Career Consulting curriculum, I can definitely say that that coursework puts students in a great position to pursue a career in sports business. The SCC team has extensive experience working in the industry, so the teachings are relevant, engaging, and puts those involved on a fast track towards a career in the world of sports. I would highly recommend Sports Career Consulting for administrators looking to connect with students in a meaningful way.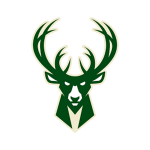 Konni Hibicke
Director of Marketing Promotions /
Milwaukee Bucks
Educational Opportunity
It is nice to see someone from our industry using their background as an opportunity to educate students about the multitude of opportunities available in sports to help prepare them for a successful career as a professional in sports business.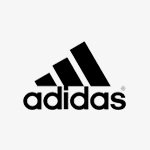 Jeff Wilhelms
Global Talent Acquisition - Senior Recruiter /
Adidas
Grooming Next Generation of Sports Business Leaders
The concept behind Sports Career Consulting provides our industry with an excellent opportunity. Encouraging students to participate in the marketing process at the high school level will definitely help groom the next generation of sports business leadership.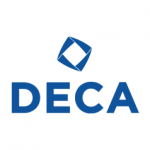 Lori Hairston
Executive Director /
Washington DECA
Highly Recommended!
As a former teacher and now as a state director for DECA, I worked with Sports Career Consulting to provide exciting, educational activities and curricula to high school students. I highly recommend all of the resources SCC develops to teach Sports Marketing. The innovative, hands on learning opportunities are perfect for CTE classrooms. Chris Lindauer and his network of business professionals are the best!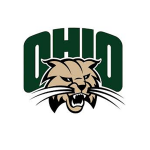 Jim Strode, Ph.D.
Chair, Department of Sports Administration, Associate Professor /
Ohio University
Excellent Preparation for College Programs
The business of sport is a multi-billion dollar global enterprise, and secondary education in the discipline of sport management is critical for the industry. Sports Career Consulting gives high school students a distinct advantage in building up their knowledge base and experiences to prepare them for a college degree program in sport management. As the first and original academic sport management program in the world, Ohio University is proud to endorse Sports Career Consulting's fantastic programs.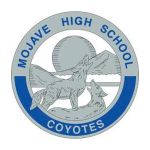 Carrie Johnson
Marketing Teacher /
Mojave High School (California)
Exciting Curriculum
Our Sports and Entertainment Marketing class was a great improvement over the Retail Marketing course I previously taught - the subject matter and curriculum was much more exciting for our students and very engaging. Between sports and entertainment topics, news and current events, there was always something to discuss and interest every student. I had less prep time and plenty of resources to last the whole year. We integrated both of SCC's programs to help us manage some great experiential learning opportunities for our students, such as working gates at games, designing flyers and programs for plays and tournaments, and selling t-shirts for football. The best part is the flexibility the programs provide - you can pick and choose how much of the curriculum you want to use.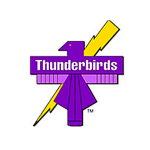 Pat Hinkle
Marketing Teacher /
Bellevue West High School (Nebraska)
Relevant and Well-Developed Curriculum
I teach a Sports & Entertainment Marketing class and use the materials and curriculum provided by Sports Career Consulting. The weekly online newsletters provide me with stimulating discussion topics that I use in my classes daily. The curriculum is better than anything I have found from any publisher because it is relevant and well developed. SCC's willingness to assist me in any way with my class has been outstanding. Chris has gone the extra mile by participating in several conference calls with my class in order to discuss different sports related issues. They loved it! I would highly recommend this curriculum to anyone who is seeking applicable material for their class.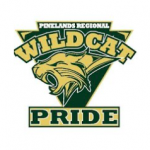 Kathy Bennett
Marketing Teacher /
Pinelands Regional High School ( New Jersey )
Phenomenal Curriculum and Instructional Material
I teach both an introductory & advanced Sports & Entertainment course at my school. The curriculum and instructional material that Sports Career Consulting provides is phenomenal! Using the lessons and materials allows me to provide my students with an education that no other program can compare to. SCC creates real-world competitions, such as a Fantasy Football sports marketing project and National case study competition, to allow students the opportunity to show proof of mastery in Sports & Entertainment Marketing concepts. These competitions have driven my students to strive to a higher level and have also given them the knowledge that has put them a step above their classmates in sports marketing courses, even at the collegiate level. In addition to the lessons, Chris relates current happenings throughout the sports world that can lead into real-time discussions with my classes. With the overall quality and thoroughness that the Sports Career Consulting offers, it really delivers a strong foundation to create excitement with my students.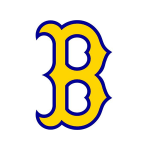 Kim Radford, NBCT EAYA/CTE
Marketing Teacher/DECA Advisor, Work-Based Learning Coordinator /
Blacksburg High School ( Virginia )
Rich and Comprehensive Content
I utilize the Education Resource Center for my Sports Marketing classes and the Sports Business Program for my DE Advanced Sports Management course. The content for both is so rich and comprehensive - it's really impossible to use everything Sports Career Consulting provides. I love this program and use it extensively to cover my course competencies. My students thoroughly enjoy the fantasy football sports marketing competition, not because we won last year (they did love that!) but because it allows them to utilize what they learn in class and apply it in a simulated sports setting. The competition between schools makes it really fun, exciting and engaging for the students and for me as an instructor. Chris and his team offer up-to-date, professional content and I heavily rely on it to stay abreast of current events. I would highly recommend SCC to anyone teaching marketing!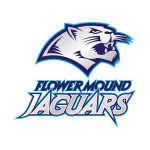 Jessica Brown
Marketing Teacher /
Flower Mound High School ( Texas )
Hands-On, Creative and Engaging Activities
Sports Career Consulting not only offers great content every week, but they provide lots of amazing, relevant and engaging extra projects and activities throughout the school year. My students really enjoy the projects they share, like the annual NFL My Cleats My Cause and NBA City Uniform lessons that come out to supplement the curriculum. Each semester my students look forward to these hands-on, creative and engaging activities and even ask for more!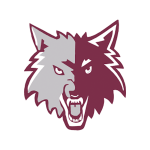 Bryan Peckhart
Wellness / Division Leader Industry & Careers / Division Leader /
Prairie Ridge High School ( Illinois )
Incredibly Valuable Material
Any time I talk with an educator who is teaching marketing at the high school level I always encourage them to check out Sports Career Consulting. From the weekly current events, up-to-date curriculum, real world connections, and access to numerous engaging lesson plans and activities, the material is incredibly valuable. However, what I love most is that Chris is always willing to assist in any way possible to help enhance the experience for our students. I know my students always enjoy hearing him talk during our virtual guest speaking events and learn a lot from Chris about not only finding success in the sports industry but also in life!
John Arfuso
Desert Pines H.S. Marketing Magnet Program /
Nevada
Valuable as a Stand Alone or a Supplement
"Chris - you are amazing and I thank you for your continued support.  (When I) access the materials, I find them to be helpful as an adjunct to what I already teach.  It is also extremely helpful in providing materials that engage the students in something that they truly enjoy.  I also use some of the resources when I just can't find that one thing that makes the students work.  They tend to work more efficiently when they are doing something they really like. Thanks again.  You are a great guy!"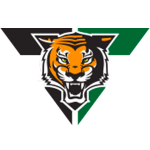 Sue Suttich
Marketing Teacher /
Tigard High School (Oregon)
Love the Weekly Current Events
I love the weekly current events! We use the articles all the time in class. Thank you for everything.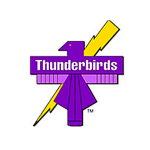 Pat Hinkle
Bellevue West High School /
Nebraska
LMS Integration is a huge help!
"So excited about the changes made with adding Schoology. That's our LMS and this year I'm really using it extensively."
Leigh Ann Dawson
Foster High School /
Texas
Best Curriculum on the Market!
"I have 12 years of industry experience in Collegiate Sports, NBA and MLB and am now teaching.  I think that your curriculum is the best I've seen."

Janet Balestino
Landstown High School /
Virginia
So Many Resources!
"Thanks, Chris! I still need to play around with the resources to figure out the best resources to use.  There are so many!!  And that is a great thing!"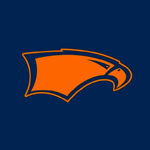 Renae Sterling
Briar Woods High School /
Virginia
Thank you!
"Thank you so much for this information.  We appreciate you working with us and staying on top of our lessons."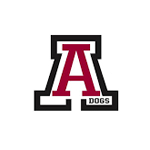 Lauren Maynor
Andalusia High School /
Alabama
Thanks!
"Thanks for all of your hard work!"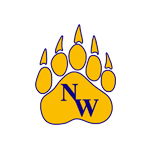 Gavin Darr
Wichita Northwest /
Kansas
Thanks!
"Thanks again for everything you do!"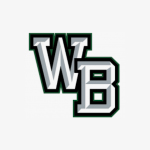 Julie Zalla
West Bloomfield HS /
Michigan
Amazing Resources
"This is the BEST news I have heard all week! Thank you so much! We moved to Canvas this summer. Your resources are amazing. I am so appreciative of your hard work in making this easier for us all."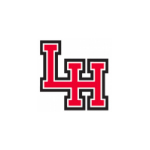 JulieAnn Bever
Lake Highlands High School /
Texas
Stress Reliever!
"Thank you so much! Having access to this has eased so much anxiety!"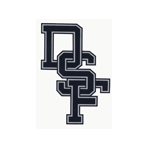 Sabrina B. Rabon
Douglas Freeman High School /
Virginia
A Virtual Assist!
"I cannot believe I will be teaching this way (virtually) come September, but without your curriculum, it would be a huge challenge. Thanks!!!"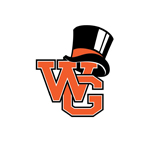 Kara Siebe
Webster Groves High School /
Missouri
Setting Students & Teachers Up For Success!
"I have to say, I am loving all of the new curriculum you added when I was in my panic planning mode! You really have set this program up to be successful for students and teachers. Thanks again."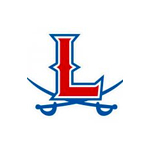 Scott Boggs
Lafayette High School /
Kentucky
Engaging Content!
"(All the) online content that engages the students is a great help to us.  Thanks for all you do."
Brandi King
Lyman High School /
Florida
Appreciate the Support!
"Thank you!  I appreciate all you do to help support this program."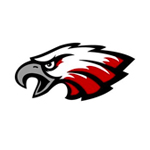 @gbodmarketing (via Twitter)
Marketing Teacher, and DECA Advisor /
Edison High School (Virginia)
Great Resource for Distance Learning
Just wanted to thank you for all the SEM content. It's been a great resource during school year, but particularly during this distance learning period. The COVID -19 slideshows and packets are awesome!

Richard Taracott
Marketing Teacher/DECA Advisor /
Flowery Branch High School (Georgia)
Outstanding Product
You have an OUTSTANDING product!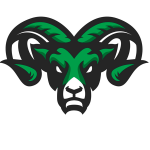 Joe Domagala
Sports and Entertainment Management Teacher /
Pine-Richland High School (Pennsylvania)
Amazed With the Number of Resources
I recently received your CD with the Instructional resources.  I was amazed with the number of resources available.  I am so excited to begin teaching this class.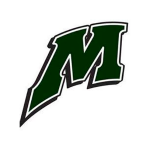 Patrick Joyce
Marketing Teacher /
Madison Memorial High School (Wisconsin)
Just Amazing!
I just started unpacking the curriculum, WOW, I was expecting to spend 5-6 weeks on SEM—but will spend a good 9-12 weeks with all the material you have. Just amazing! You have made my job a lot easier.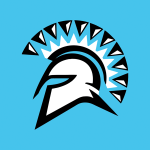 Karen C. Lee
Career and Technical Education Department Chair /
Cosby High School (Virginia)
Kudos!
I received the CD on Tuesday and had a chance to look it over and it looks GREAT, so comprehensive. How did you know what us sports marketing teachers really needed? Kudos to you and your team. Thanks a million for [such] a wonderful program. I plan to use it all year.

Kelly R. Kappel
Business and Marketing Department /
Fort Collins High School (Colorado)
Thank You!
I'm totally engrossed in my new materials…..thanks so much!

Danielle Defeo
Ravena-Coeymans-Selkirk Central Schools /
New York
Loving it!
"I'm loving the package I purchased!"

Micki Volk
Green Bay Southwest High School /
Wisconsin
Re-Shaping Your Curriculum
"Hi Chris! Thanks so much for meeting with me virtually a few weeks ago. I am making some changes and implementing more of your material and I am loving it!  Thank you!"

Vicki Petitbon-Kelley
Justice High School /
Virginia
Love the Resources!
"Thank you so much-love your resources!"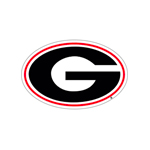 Michelle Schwendinger
Guilderland High School /
New York
SCC Provides Great Service!
"Thanks for taking care of us!!!"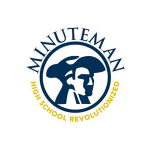 Karen Withrow
Marketing Teacher /
Minuteman High School (Massachusetts)
Money Well Spent
This is the best money we ever spent on curriculum! We love the information!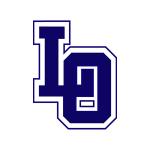 Mike Gump
Marketing Teacher/DECA Advisor /
Lake Oswego High School (Oregon)
Great Support!
The research and prep that you do for us is just awesome. Thank you!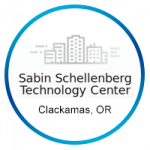 Dan Thompson
Sports Marketing Teacher /
Sabin-Schellenberg Center (Oregon)
The Most Comprehensive Sports and Entertainment Curriculum
This is the most complete, comprehensive sports and entertainment marketing teaching resource I've ever seen…by far, actually. I'm amazed at how much easier it has made my life and how much more my students are getting out of the class!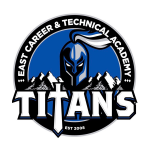 John Arfuso
Marketing and Business Instructor /
East Career & Technical Academy (Nevada)
Great Materials!
Just wanted you to know that I received the package containing my materials yesterday and I looked through the materials today. GREAT stuff!! I look forward to using your materials ASAP!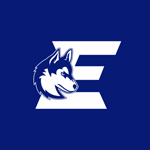 Marjorie Gordon
PTE/Business Instructor /
Emmett High School (Idaho)
I Love Your Program!
Your program is right on! I love it!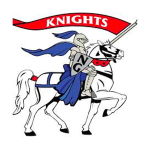 Barb Jackson
Marketing Teacher /
New Glarus High School (Wisconsin)
Impressed by Resources
We are just beginning our Sports & Entertainment Marketing class and I am totally impressed by the number of resources available!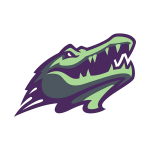 Jon C. Neblett
Marketing Teacher /
James River High School (Virginia)
I'm Hooked!
The stuff you provided me is fantastic, I'm hooked! This is the first year I have taught this class and got some really poor books. I sent them back and ordered your information. It completely changed the whole scope of the class!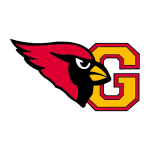 Judy Harris
Career and Technical Education, Dept. Chair and DECA Sponsor /
Glendale High School (Arizona)
Highly Recommended
I highly recommend your (program) to any teacher who teaches sports marketing.
Dustin Porter
Sports Marketing Teacher /
Redmond High School (Oregon)
Tremendous Resource
I truly want to thank you. You are a tremendous resource and I appreciate your superior customer service.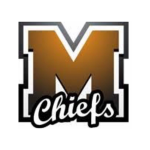 Larry Starr
Girls Basketball Coach /
Monacan High School (Virginia)
Love the Material
I love the material. We will be enrolling each year. I use it pretty exclusively as a stand alone product.
Robyn Rogers
Marketing Educator /
North Side High School (Texas)
I'm Loving It!
I got the disc with all of this year's stuff on it and I'm loving it! It is so great to start from scratch with this material instead of picking it up in the middle of a semester.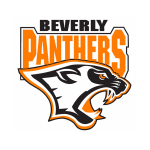 Megan Sudak
Beverly High School (Massachusetts)
Kids Love the Curriculum!
Our kids LOVE the curriculum. Thank you!!!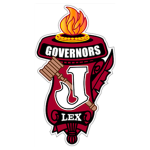 Chris Peterson
Business Education Teacher /
Johnson High School (Minnesota)
Students Connect With the Content
THANKS! The curriculum is great and the students are really connecting with the content.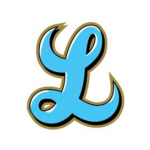 Ryan Durrett
Marketing Teacher/DECA Advisor /
Lakeridge High School (Oregon)
Materials and Events are Top Notch!
Thanks for everything you have done for us and other schools as well. Your program is great! The material and (SCC's events) are all top notch!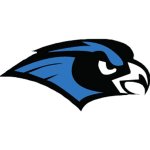 Richard Totten
Marketing Instructor/Co-op Coordinator /
Hanover High School (Virginia)
Great Resource!
I have received the CD and the materials are working great. Thank you for putting out such a great resource!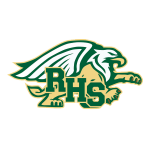 Mariellen Holahan
Business Teacher /
Ramapo High School (New York)
Current Events Articles Get Class Excited
I have been using the current events articles every day to get the class excited about various topics... Thanks for your help!

Jason Herbers
Assistant Athletics Director, Marketing and Promotions /
Utah State University
Tremendous Program
When SCC came to me with the idea of modeling a sports business program and implementing that program in a high school setting, I was awfully excited. I think this is a tremendous program and I'm glad we were able to contribute to its development.