Virtual Field Trip: Creative Design & Brand Marketing
VIRTUAL FIELD TRIP: CREATIVE DESIGN & BRAND MARKETING
October 21st - 10:00 AM PST (Virtual Event)
Conference will be 90 minutes and includes a project to work on later in class!
COST: $60 per classroom for non-SCC subscribers ($30 per classroom for SCC subscribers)
WANT TO ATTEND?  Email us at chris@sportscareerconsulting.com or call 503.330.1895 to reserve a spot for your classroom.  Register soon as space is limited!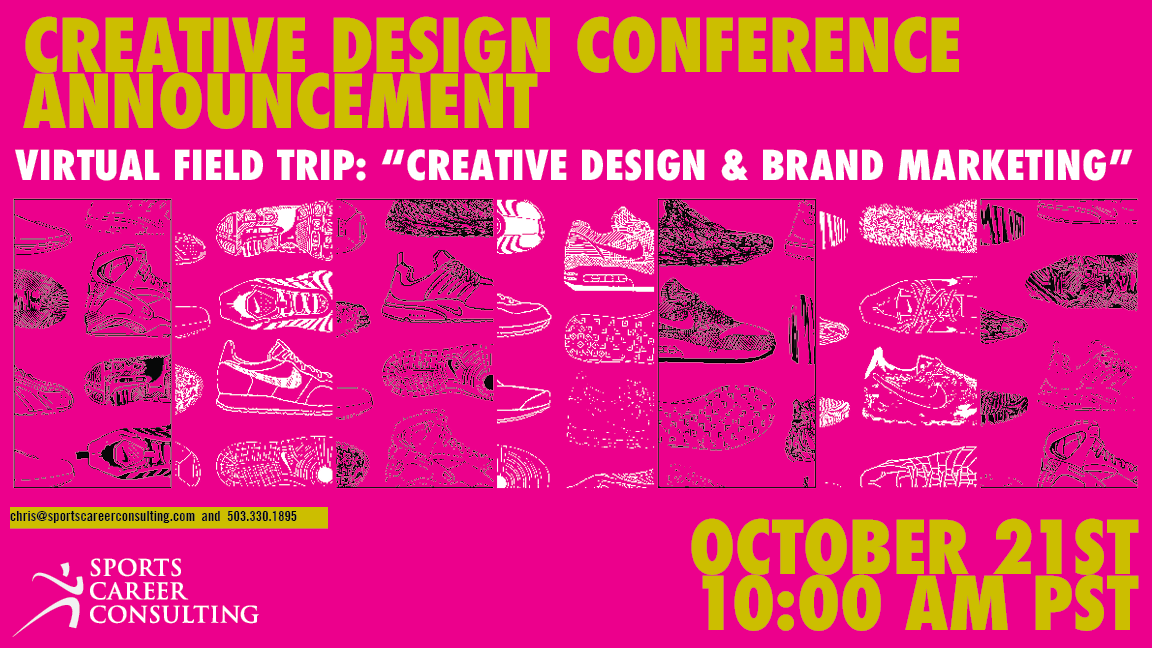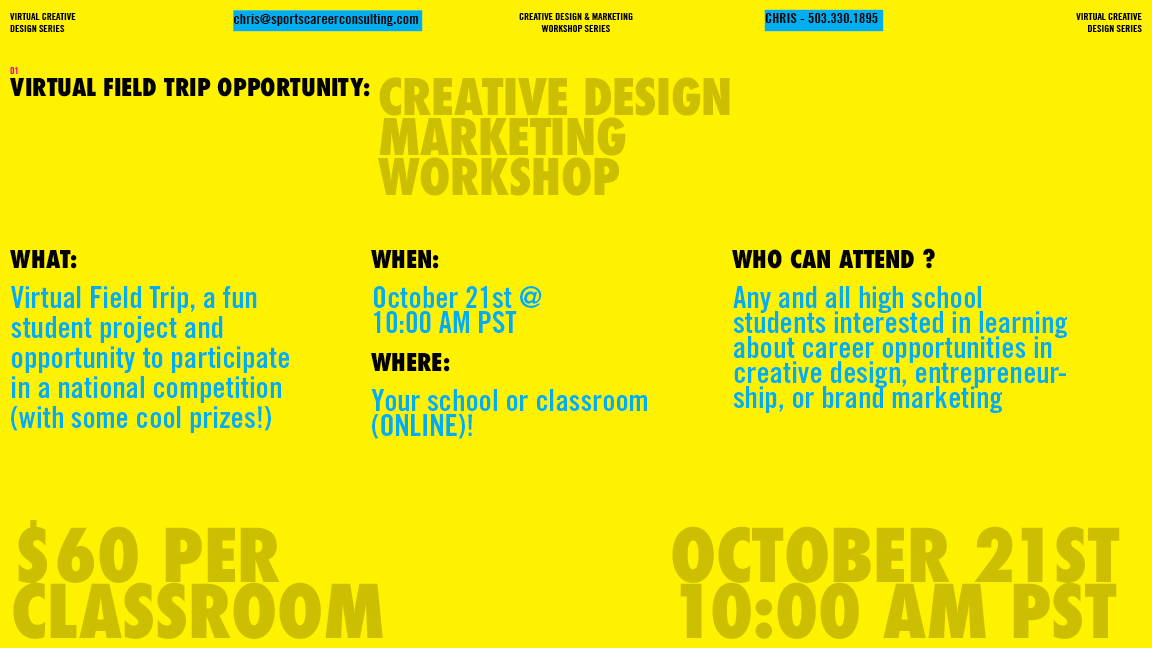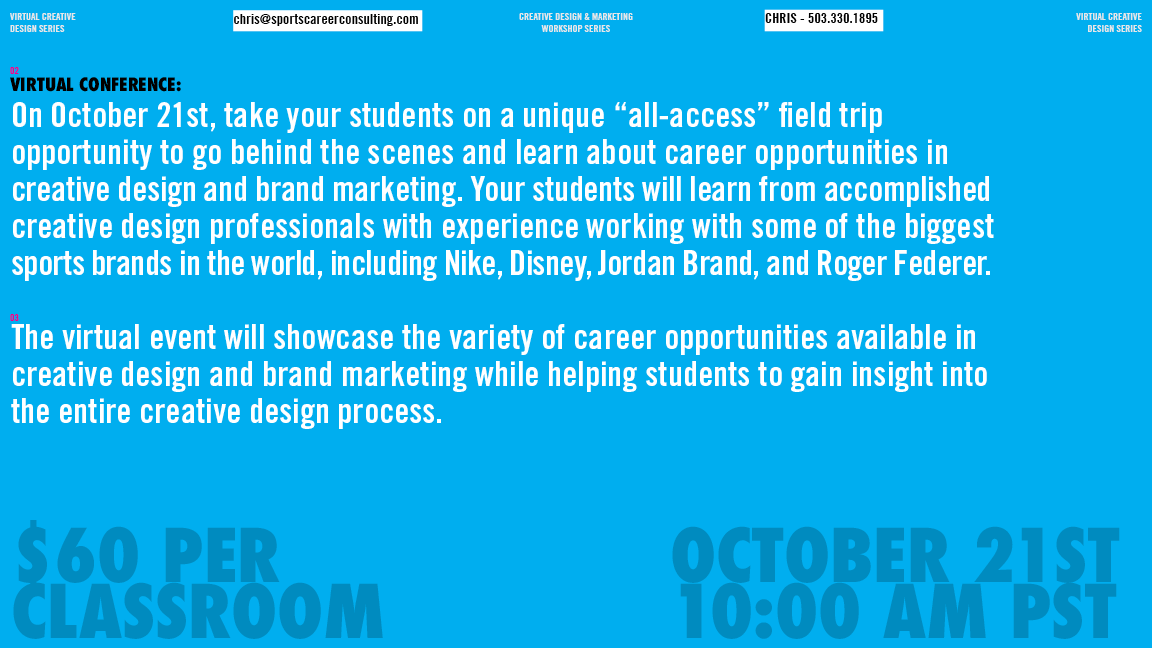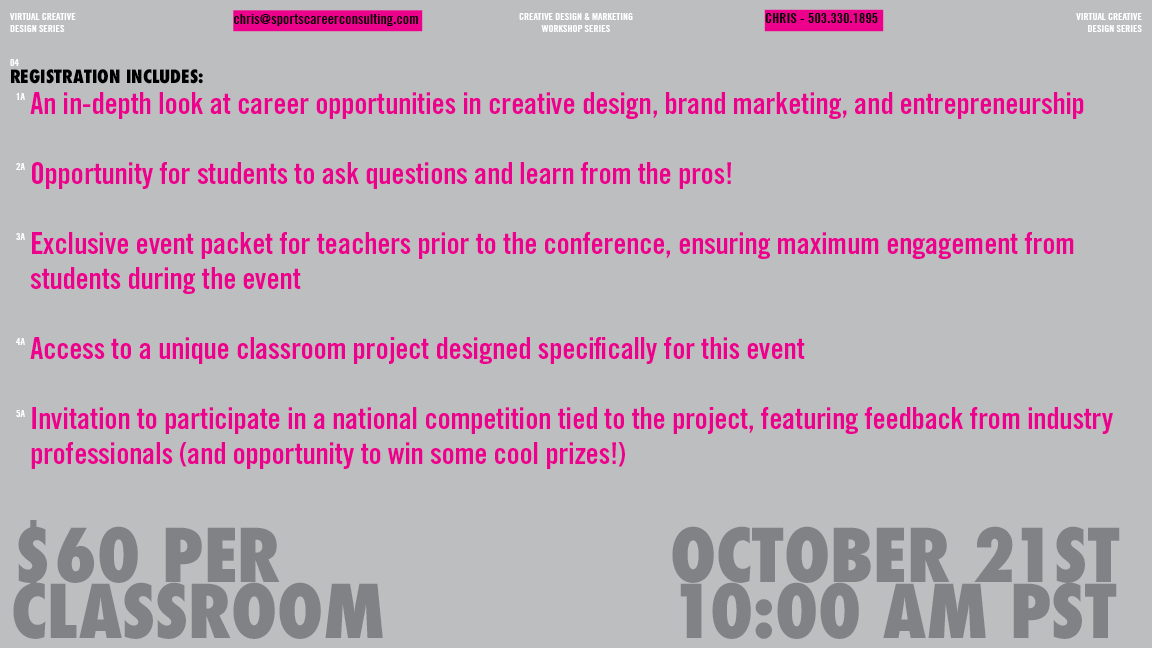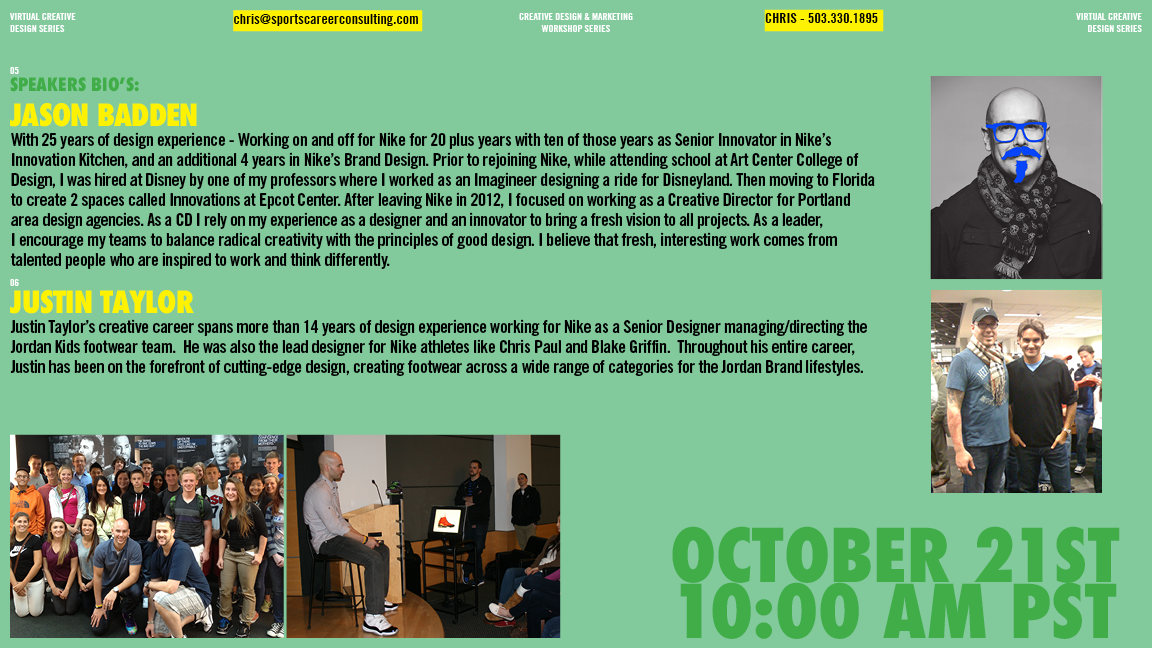 VIRTUAL FIELD TRIP SPEAKERS:
Jason Badden:
With 25 years of design experience – Working on and off for Nike for 20 plus years with ten of those years as Senior Innovator in Nike's Innovation Kitchen, and an additional 4 years in Nike's Brand Design. Prior to rejoining Nike, while attending school at Art Center College of Design, I was hired at Disney by one of my professors where I worked as an Imagineer designing a ride for Disneyland. Then moving to Florida to create 2 spaces called Innovations at Epcot Center.
After leaving Nike in 2012, I focused on working as a Creative Director for Portland area design agencies. As a CD I rely on my experience as a designer and an innovator to bring a fresh vision to all projects. As a leader, I encourage my teams to balance radical creativity with the principles of good design. I believe that fresh, interesting work comes from talented people who are inspired to work and think differently.
Justin Taylor:
Justin Taylor's creative career spans more than 14 years of design experience working for Nike as a Senior Designer managing/directing the Jordan Kids footwear team.  He was also the lead designer for Nike athletes like Chris Paul and Blake Griffin.  Throughout his entire career, Justin has been on the forefront of cutting-edge design, creating footwear across a wide range of categories for the Jordan Brand lifestyles.
REGISTER NOW!
To save a spot for your classroom, email chris@sportscareerconsulting.com or call 503.330.1895 today!