SCC FFL 2022: Sports Marketing Challenge #4 Recap & Scores
SCC FFL 2022: Sports Marketing Challenge #4 Recap & Scores
Entries are in for the fourth sports marketing challenge in this year's competition with just two to go!
Every year, this is one of the most fun challenges to evaluate, in part because we see so much creativity with fan experience strategies, but also with the attention to detail that some of our competing teams go through in designing and creating their stadiums. As always, there were some great submissions this year.
We have some separation at the top of the leaderboard, but the top five in the standings has become very crowded, with a three-way tie in second place.
Points have been distributed for each team's response to the Fan Experience / Stadium Design component of the competition (sports marketing challenge #4). Updated standings are below as well as highlights featuring several particularly creative, unique and strategic stadium designs, amenities, and fan experience strategies.
Woodbridge High School, Virginia (San Antonio Spiders)
The Spiders' front office has been impressive all year, and they continued to bring it with their response to the fourth sports marketing challenge (fan experience).
Woodbridge HS students submitted an excellent plan for enhancing fan experience on game days, paying particularly careful attention to traffic and parking management. We also thought the conversion of Whataburger Stadium to a "cashless stadium experience" was a great way to improve the fan experience, while making customer service a priority to build a strong relationship with the fan base.
We really liked the "Web club" idea…what a great way to add value for premium seat holders while also generating additional revenue for the franchise.
The Spiders front office also did a fantastic job weaving community together with the overall fan experience, and we are really digging these tees as part of the team's "Crucial Catch" initiative.

Of course, a quality fan experience at the stadium requires good food. Woodbridge students nailed it here, appealing to Spiders fans with a concessions menu loaded with Texas staples.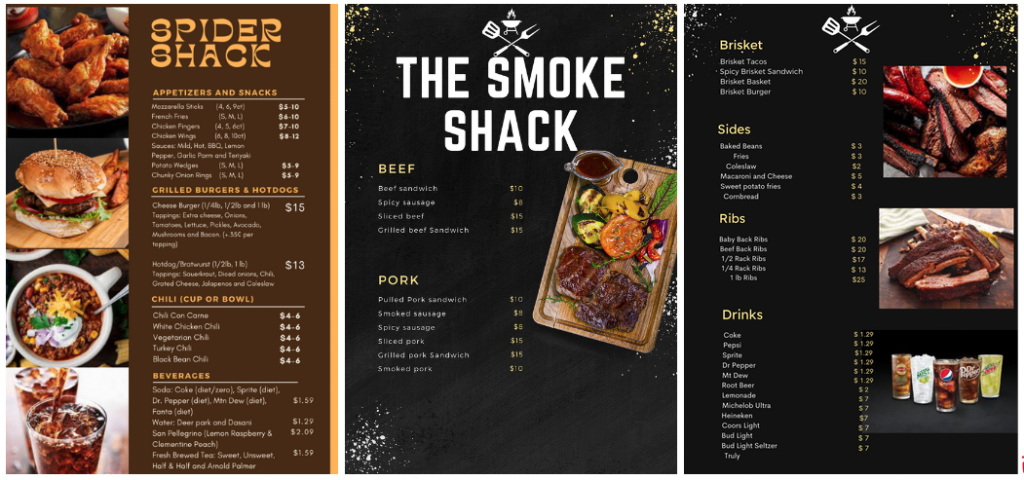 Great job Spiders!
Wichita East High School, Kansas (Kansas Knights)
Perhaps the most unique (and eclectic) stadium food ideas in this year's challenge came from Brandon Reith's students at Wichita East High School. Consider the following offerings at Knights' games this year:
Chocolate-dipped pretzels ($5.50)
Hot dogs topped with macaroni and cheese ($7.75
Burgers with pizza slices as the buns ($8.75)
Soft-serve ice cream with toppings ($4.25)
Other highlights from a very thorough fan experience plan from the Knights' front office:
Mascot involvement throughout the game, keeping stadium energy high at all times
Consistent entertainment options to keep fans engaged
Making sure the stadium offers great sightlines from every seat in the stadium along with plenty of access to video screens so fans don't miss any action
Prioritizing fan safety
Really cool stadium feature with a "castle" structure in the south end zone (similar to the Tampa Bay Buccaneers' pirate ship feature)
Sustainability stadium features like use of wind and solar power
Great job from by Knights front office!
Tolland High School, Connecticut (San Antonio Spartans)
The Spartans' front office did a really nice job integrating the team's primary sponsor (Hormel) with the fan experience, and tying that in with a popular food dish in the area (chili is the official state dish of Texas), by offering dozens of chili stands around Hormel Stadium on event days.
We also though the Spartans' parking, tailgating, and traffic plan was sound, and there were some pretty fun game day traditions here that will be sure to get fans amped up on game days. The Spartans' front office was also one of only a few teams to put an emphasis on activities outside the stadium, which is something that would definitely contribute to the fan experience on game days.
Well done!
Northwest High School, Ohio (Salt Lake City Mountaineers)
The fan experience plan in response to sports marketing challenge #4 from Northwest School students was really well done.
The team's app, streamlined in a way to make navigating the stadium easy on game days, is sure to improve the fan experience as fans arrive at the stadium and throughout the game. We also loved the integration of VR and metaverse application, with lots of cool features that will take fans behind the scenes. This enhances the fan experience not only on game days but spans multiple points of engagement.
The Mountaineers' front office also did an excellent job leveraging technology to improve the experience and insure the safety of fans, ranging from biometric screening and contactless purchases, to stadium amenities like seats that offer heating/cooling features. The team also did a nice job making sure fans with disabilities are accommodated, and we thought it was a nice touch to provide them with key cards for easy, private elevator access. The stadium itself appears to be a modern architectural marvel as well, with tons of tech opportunities.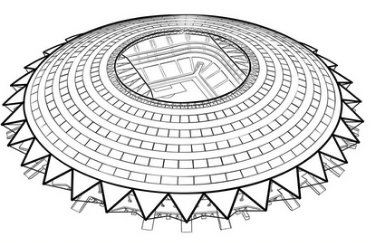 Last but not least, we thought it was a fun idea to feature a nacho challenge at games: "With our Nacho Challenge you have 15 minutes to eat 2 pounds of nachos. For complete this challenge you would pay $30 for the nachos. If you are able to complete the challenge within the specified time you will receive a T-shirt from the team shop and special recognition during an announcement on the Jumbotron."
It has been fun to watch the Mountaineers' improve from challenge to challenge, and this was the best submission yet! We look forward to seeing what NWHS students come up with in response to challenge #5.
Miami Valley Career Technical Center, Ohio (Dayton Jokers)
Not surprisingly, MVCTC students really brought it with their fan experience plan, making sure they are still in position to challenge for this year's trophy. The entire plan was dialed-in on many levels, and very on-brand throughout. In particular, we thought the list of game day preparations demonstrated a keen attention to detail, and that was something we have not seen before in this competition.
The Jokers' front office came up with a number of really cool stadium amenities, including:
Wifi towers
V.I.P parking under the stadium
Charging ports in premium seating areas
Casino under and inside the stadium
Dashmart (DoorDash) concession food delivery for pick up
Special "Dealers Den" VIP seating area
Team Museum (History of the Dayton Triangles)
We also really loved the idea of putting a QR code on the scoreboard where fans can easily scan the image for quick access to information about the stadium, including directions, and things like ticket pricing and specials or deals available around the venue on game days. We also really liked the idea of using the code to "unlock" a fan satisfaction survey, helping the franchise to create an even better fan experience in the future.
The Jokers' front office had some great ideas for in-game promotions and entertainment, including "Last Laugh" after the team wins a home game, "Joker's Jackpot" dropping foam coins after a win, halftime shows, flyovers, air shows, a hype video to lead the team onto the field, fireworks and more. All will no doubt contribute to an excellent fan experience at Dayton Jokers Stadium.
Other highlights included great technology features like AR features, touchscreen stadium maps throughout the stadium, filters on the Jumbotron during the game, creative concessions items (menus accessible by QR code placed on each seat of the stadium which also allows fans to order right from the app and delivered to their seat), and a great plan for managing traffic, tailgating, and parking.
Really knocked this one out of the park. Great job MVCTC students!
Helena High School, Montana (Oklahoma Outlaws)
Another strong effort has Helena High School students in the thick of this year's SCC FFL championship hunt. Maintaining the theme of establishing a family friendly brand, the Outlaws' fan experience plan appropriately focuses on ways to create a fun, energetic, and safe atmosphere on game days.
To help accomplish these goals, the front office has implemented some innovative solutions for tackling issues every stadium faces on event days, like mapping a parking plan to ticket holders' seating to make it easier to get in and out of the stadium and back to vehicles. They also encourage public transit, which is conveniently located adjacent to the stadium, along with areas designated for ride sharing services like Uber/Lyft and taxis. They also communicate clear rules and procedures for tailgating, designating specific areas where tailgating is allowed, to create as safe of an environment as possible for fans on game days.
The Outlaws front office also did a nice job leveraging technology to enhance the game day experience, including the integration of biometric security for stadium entry, along with built-in features within the app to help manage things like parking, transportation, in-game and in-seat features, and more.
Stadium features were also impressive, including climate control and safety to protect against tornados, important in Oklahoma. We liked that the effort to tie in naming rights still included team branding with Outlaw Field at Imperial Stadium (Imperial Oil and Gas as the naming rights partner) and the stadium design certainly incorporates elements of Outlaw imagery.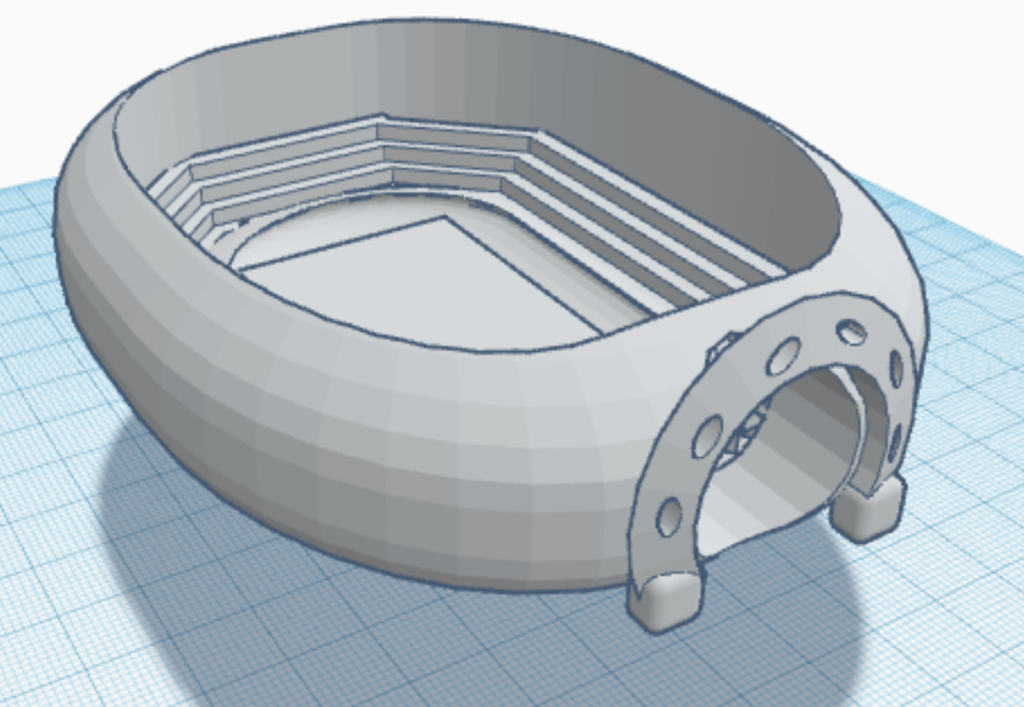 We were also impressed with the Outlaws' game day entertainment, including a game script detailing everything from national anthem to promotions between quarters, and recognizing the important role game operations plays on game days. We haven't seen that type of investment in game ops in this competition before!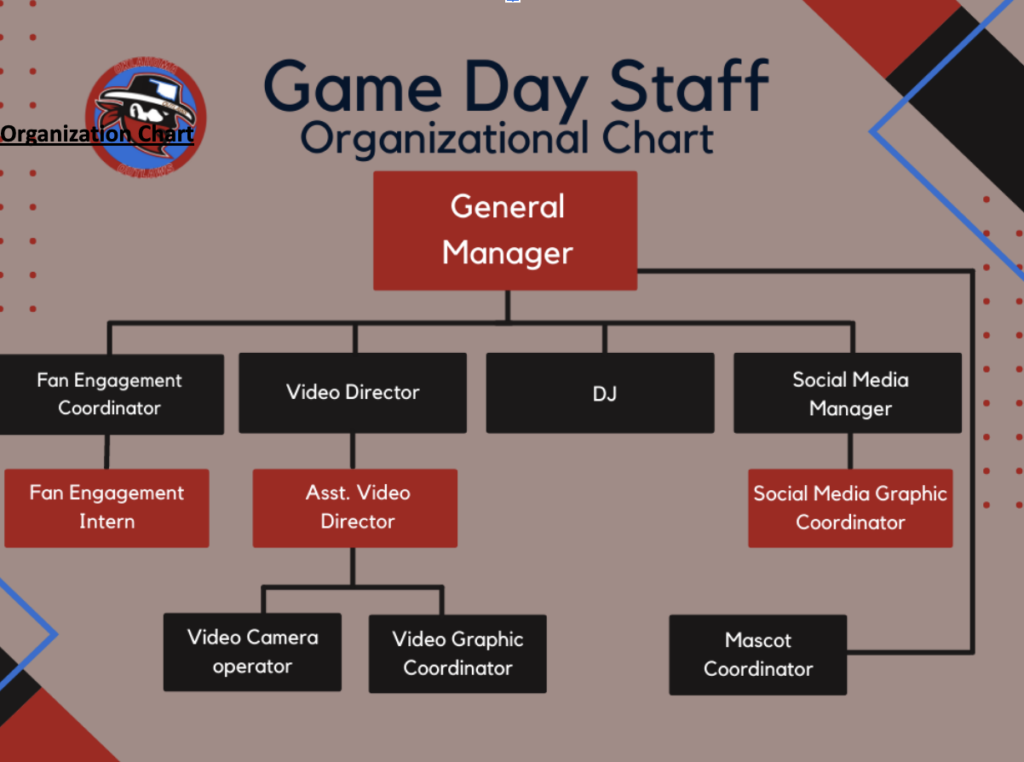 Overall, another really impressive effort from Helena High School!
Five Star Magnet Academy, Florida (Salt Lake City Maniacs)
We really enjoyed the creativity from FSMA students on this challenge. This isn't the first time we have seen Nike as a naming rights partner for a stadium, but it is the first time it has been called the Just Do It Dome. Love it!
We also thought it was a really interesting concept to include a hotel as part of the stadium build, offering fans onsite lodging options on game days (and non-event days as well as a means for generating some incremental income). In fact, we would love to see a team actually consider something similar…that could certainly open up a lot of really cool fan experience and fan engagement opportunities!
In addition to the hotel, the Maniacs' front office offered some really neat stadium amenities, including a skating rink and make-shift "mountain" for snowboarding and snow tubing in the winter months, and Kidz Zone in the summer.
Last but not least, we were really impressed to see FSMA students address the concept of economic impact, explaining how the stadium will bring employment to the area while providing a boost to local restaurants, retail stores, hotels and more.
As another newcomer to the competition, it has been really fun to see Five Star Magnet Academy students improve after each challenge, and this submission was another shining example. Keep up the great work Maniacs!
Grant High School, Oregon (Honolulu Fire)
There are too many highlights to recap with the Fire front office response to challenge #4, but here were a few of our favorites:
Traditions / Fan Experiences

Local restaurants setting up food trucks and tents to serve food around the stadium on game days, and beach volleyball will be set up on Queens beach along with local musicians playing throughout the park and games for fans of all ages
"Weather in Hawaii is not always the greatest, so it may be hard to keep the mood of fans high in heavy rains (or in the rare chance that we are losing). Haka is a mood boosting dance that will keep players and fans in an excited and positive mood.  It would intimidate the opposing team and would be performed during exciting moments and at the start of the game."
Digital / Tech

The team will broadcast the game on the stadium's glass roof
The Hawaii fire will offer an alternative to in person games by having significantly cheaper, ¨Virtual On-Field Experience¨ tickets
Real-time stats during games on the team's app
Unique NFT tickets and blockchain integration: "Our unique NFT tickets will allow a safer ticket owning experience free of the clunky, unsecured QR code system and allows the fans to actually own the tickets they purchase. This method will also allow for the safe resale of tickets and gives us a secure way to see which fans visited which games and when."

Game-Day –

Each seat in the stadium will feature screens with the game broadcast
The team will partner with Kahoot to make a fun, interactive experience for lucky fans where, during every home game, one section of the stadium will be selected each half to participate in a Kahoot quiz with a chance to win prizes

Stadium features –

Location – The stadium is located on the Ala Wai Golf Course in Honolulu, HI. The golf course is clear and ready for construction. The area offers views of Diamond Head, the Koolau mountain range, and the Waikiki skyline. The stadium would sit to the east of Honolulu, allowing for a stunning view of the city. 
Sponsored areas

"Pool zones" sponsored by a local waterpark in Honolulu where fans can watch the game from a swimming pool
Heart of Te Fiti park by Disney – On the concourse there will be a designated kids area.

Community

Both inside and outside the stadium, there will be sections of wall where local artists can show off their talents by painting murals that depict Hawaiian culture. Artists can select a section of wall, where their artwork will be displayed permanently, showing how we are forever connected to the community and culture of Hawaii. 
To illustrate the attention to detail and the amount of research that the Fire front office conducted for this challenge, consider the franchise's approach to fan safety (this is verbatim from the team's fan experience report) – "Because Hawaii is an island, In the case that an eruption or tsunami would occur, (every 2-3 yrs, once every 12 yrs) vertical evacuation structures would be put in running along the main emergency exit doors to move people above and out of harm's way. For volcanic eruptions, the roof titanium or tungsten with triple reinforced roofs will be installed in case heavy ash/lava flow might come close. We will mitigate this issue by providing clearly outlined evacuation routes and exit signs all across our stadium. In the event of a tsunami, we will have alarms sounding and our staff will help to evacuate everyone out of the stadium where they will use the city's evacuation plans." REALLY impressive stuff from Grant High School students and very nicely done by the Honolulu Fire front office.
Blacksburg High School, Virginia (Virginia Beach Tridents)
As has been the case throughout the competition, there is so very much to like here from the Tridents front office.
Highlights include:
Great positioning strategy by promoting only fresh and quality ingredients at food locations in premium seating areas and luxury suites, , and very on-brand with a lot of seafood items throughout the stadium
Some cool stadium amenities with options for heating or cooling with cupholders and seat warmers for sale in merchandise areas, an indoor pool and kid's playground (Guppy Tank), and an outdoor pool in the south end zone (The Lagoon)
Catering to community and supporting military with a private "Veterans Only" tailgating areas and parking spots
Providing a great game-day atmosphere pre-game by featuring the team mascot, dance team, and more around the stadium and in the parking lot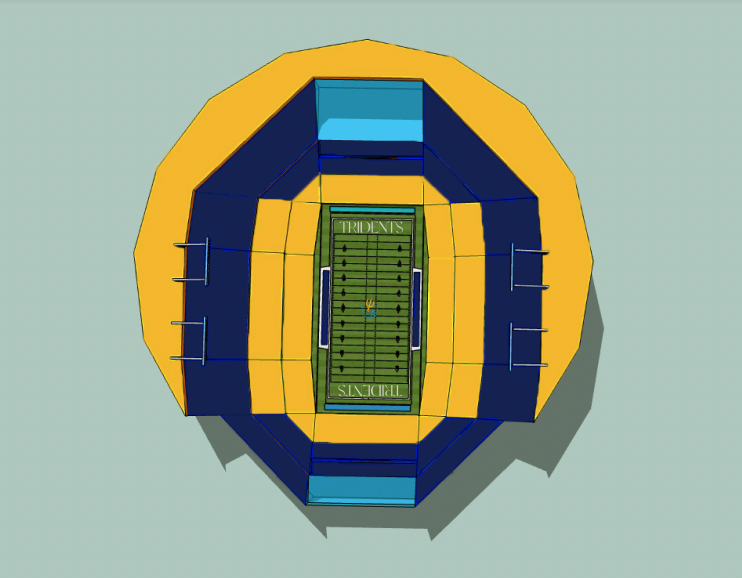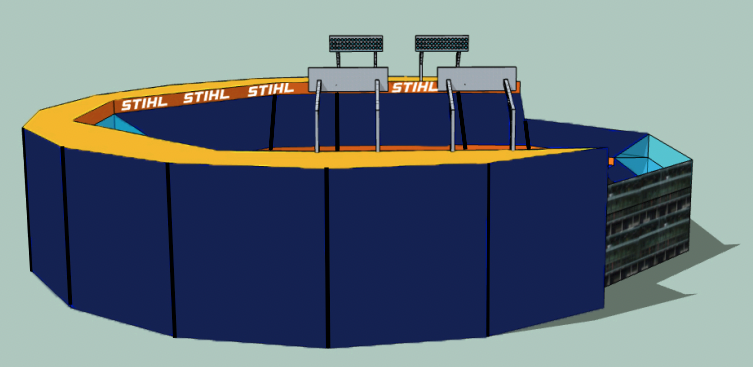 SCC FFL 2022 STANDINGS AFTER CHALLENGE #4
| | | |
| --- | --- | --- |
| School | Team | Total Points |
| Grant High School | Honolulu Fire | 995 |
| Blacksburg High School | Virginia Beach Tridents | 990 |
| Helena High School | Oklahoma Outlaws | 990 |
| Miami Valley MVCTC | Dayton Jokers | 990 |
| Woodbridge High School | San Antonio Spiders | 986 |
| Montgomery County | Salt Lake City Scorpions | 980 |
| Elizabethtown High School | Portland Pioneers | 977 |
| Tolland High School | San Antonio Spartans | 971 |
| Northwest HS | Salt Lake City Mountaineers | 971 |
| Five Star Magnet Academy | Salt Lake City Maniacs | 970 |
| Wichita East | Kansas Knights | 970 |
| Carl Sandburg High School | Toronto Coyotes | 731 |
| Kent CTC | Berlin Badgers | 730 |
| Los Banos | Santa Cruz Prairie Dogs | 727 |
| Kent ISD | Portland Wildcats | 722 |
| Bigfork High School | Salt Lake Pronghorns | 707 |
| Kellam High School | Toronto Taipans | 485 |
| Richardson High School | Portland Lumberjacks | 480 |