Explore Our Sports & Entertainment
Marketing Programs
Education Resource Center
Our Premier Sports & Entertainment Marketing Comprehensive Curriculum Package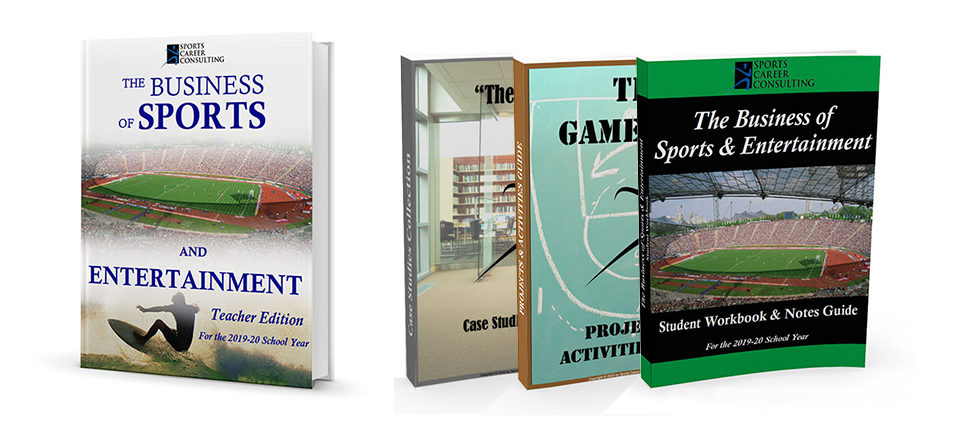 Digital Textbook: The Business of Sports & Entertainment (Updated every Summer)
Course Guides: student workbook, projects and activities, case studies
Teaching materials: PowerPoint, Exams and quizzes, Current Events subscription, and more!
Sports & Entertainment Marketing News: Competitive Edge current events program is included with your ERC membership.
Sports Business Program
Transform your classroom into a live, functional sports and events marketing company!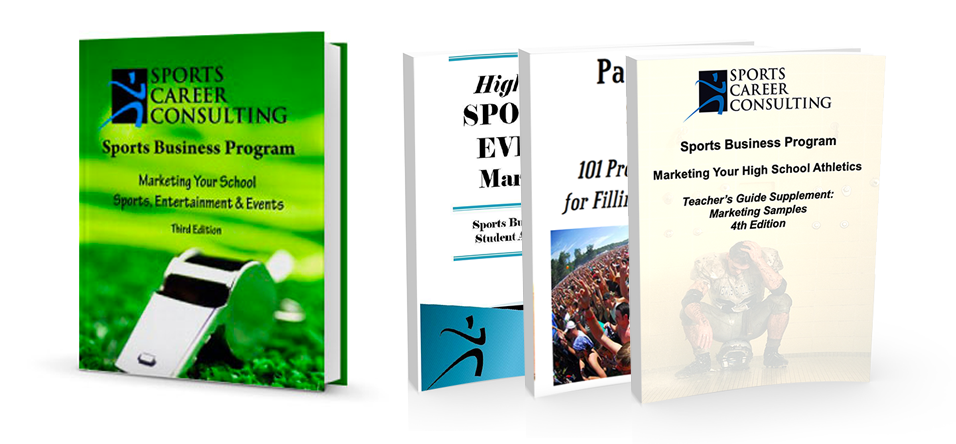 Digital Textbook:  The Sports Business Program: Marketing Your School Sports, Entertainment and Events, 4th Edition
Course Guides:  Student Activities Guide, 100 Promotions Ideas for Your High School Athletics Program, 25 Event Ideas
Course Supplements: Industry examples, templates to help get you started and more!
Current Events Program
Current events news to help bring real-world marketing campaigns into the classroom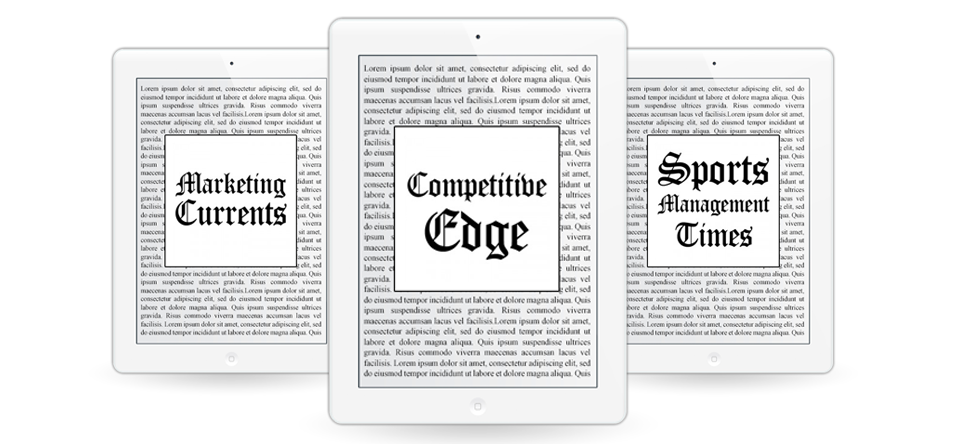 Annual Subscription Starting At
$199
Weekly Current Events Newslettter: Highlights the most compelling marketing campaigns. Includes questions for your students to help guide classroom discussion. Delivered to your inbox every Monday morning!
Interactive lessons: Fun and interactive lessons students love.
Streamlined: Topics curated to align with your marketing classes
Our fans say the nicest things! Read what they have to say about our programs:
"As a former teacher and now as a state director, I worked with Sports Career Consulting to provide exciting, educational activities and curricula to high school students. I highly recommend all of the resources SCC develops to teach Sports Marketing. The innovative, hands on learning opportunities are perfect for CTE classrooms. Chris Lindauer and his network of business professionals are the best!"
"We are all aware of the challenges facing educators in helping students develop the skills they need for the workplace. Fortunately, Sports Career Consulting developed programs that can help by offering resources to keep students engaged and prepare students for the next step in their journey. SCC's education programs can make a real impact!"
"The business of sport is a multi-billion dollar global enterprise, and secondary education in the discipline of sport management is critical for the industry. Sports Career Consulting gives high school students a distinct advantage in building up their knowledge base and experiences to prepare them for a college degree program in sport management. As the first and original academic sport management program in the world, Ohio University is proud to endorse Sports Career Consulting's fantastic programs."
"The SCC information is great, up to date, and makes my job a lot easier! Thank you Chris for all you do!"
"I teach both introductory and advanced sports and entertainment courses at my school. The SCC curriculum and instructional material are phenomenal! Using the lessons and materials allows me to provide my students with an education to which no other program can compare!"
"Sports Career Consulting not only offers great content every week, but they provide lots of amazing, relevant and engaging extra projects and activities throughout the school year. My students really enjoy the projects they share, like the annual NFL My Cleats My Cause and NBA City Uniform lessons that come out to supplement the curriculum. Each semester my students look forward to these hands-on, creative and engaging activities and even ask for more!"
"I utilize the Education Resource Center for my Sports Marketing classes and the Sports Business Program for my DE Advanced Sports Management course. The content for both is so rich and comprehensive - it's really impossible to use everything Sports Career Consulting provides. I love this program and use it extensively to cover my course competencies. My students thoroughly enjoy the fantasy football sports marketing competition, not because we won last year (they did love that!) but because it allows them to utilize what they learn in class and apply it in a simulated sports setting. The competition between schools makes it really fun, exciting and engaging for the students and for me as an instructor. Chris and his team offer up-to-date, professional content and I heavily rely on it to stay abreast of current events. I would highly recommend SCC to anyone teaching marketing!"
Any time I talk with an educator who is teaching marketing at the high school level I always encourage them to check out Sports Career Consulting. From the weekly current events, up-to-date curriculum, real world connections, and access to numerous engaging lesson plans and activities, the material is incredibly valuable. However, what I love most is that Chris is always willing to assist in any way possible to help enhance the experience for our students. I know my students always enjoy hearing him talk during our virtual guest speaking events and learn a lot from Chris about not only finding success in the sports industry but also in life!
We are doing all we can to help our educators as they navigate the transition to distance learning. SCC is proud to offer FREE access to sports and entertainment marketing resources for the remainder of the school year as the shift to online learning begins. Please let us know if we can lend an assist in any other way during these challenging times. Enjoy!
"Just wanted to thank you for all the SEM content. It's been a great resource during school year, but particularly during this distance learning period. The COVID -19 slideshows and packets are awesome!
@gbodmarketing
THE BUSINESS OF Sports & Entertainment
Updated student copy of our digital sports and entertainment textbook, the Business of Sports and Entertainment (August, 2019)
Copies of the case studies from this year's SportsBiz Madness case study competition. Competitions are open to all Education Resource Center paid subscribers.
lesson Plan: UNDERSTANDING SPONSORSHIP

Students will learn about NASCAR Sponsorship. Includes a NASCAR race car design activity.
Lesson Plan: PRODUCT PLACEMENT

Students will learn about product placement in the popular Netflix show, Stranger Things. Includes a PowerPoint that features product placement examples from Stranger Things season three.
LESSON PLANS: COVID 19 - NEW!
SCC now offers TWO COVID-19 lesson plans to help guide learning on how the current health crisis impacts the sports and entertainment industry. Lesson plans come complete with a lesson plan guide, student activity suggestions and PowerPoint presentations.
LESSON PLAN: MiLB IN CRISIS - NEW!
Students will gain a basic understanding of the business of a professional sports team as they examine how Minor League Baseball teams are navigating the current crisis. Includes a PowerPoint, teacher lesson plan guide and student packet with project suggestion.
Capitalize on the hype surrounding ESPN's 'Last Dance' docuseries with this Michael Jordan themed lesson. In this lesson plan, students will learn the concept of branding. Includes a PowerPoint, teacher lesson plan guide and student packet and activity suggestion.
NETFLIX 'TIGER KING' & THE STREAMING WARS
Students will learn about competition with a discussion centered around Netflix's recent breakout show, 'Tiger King'. Includes a PowerPoint, teacher lesson plan guide and student packet.
To access our FREE Content, please register to create a FREE Account!
CURRENT PAID SUBSCRIBERS:
Current Events Newsletters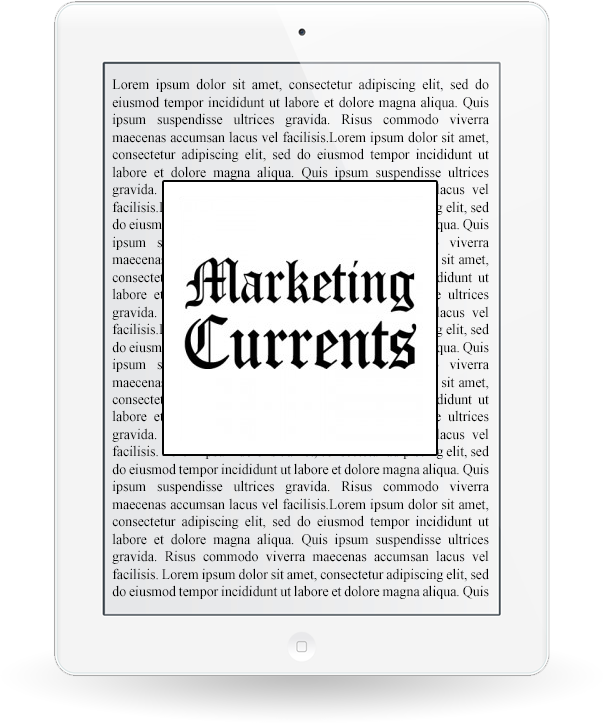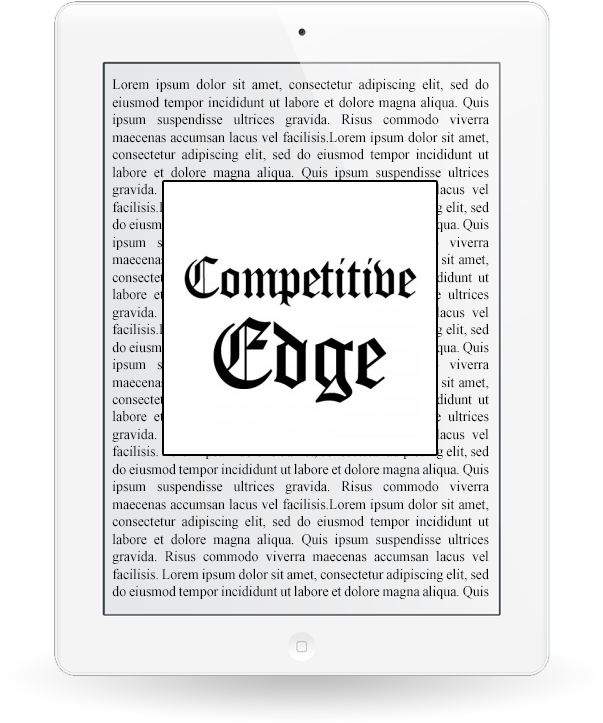 FREE For the Remainder of the School Year!
We look forward to doing all we can to help our educators as they navigate the transition to distance learning.  SCC is proud to offer free access to our weekly Marketing Currents and Competitive Edge subscription programs for the remainder of the school year as the shift to online learning begins.  Please let us know if we can lend an assist in any other way during these challenging times.  Enjoy!
To access our FREE Content, please register to create an account:
If you are a paid subscriber:
SCC hosts a number of teacher-led student competitions throughout the school year, open exclusively to Education Resource Center subscribers.
Annual competitions include our Sportsbiz Madness Case Study Competition and the SCC Fantasy Football Sports Marketing Challenge.
"Individual commitment to a group effort – that is what makes a team work, a company work, a society work, a civilization work."
SCC hosts sports and entertainment marketing events throughout the year, highlighted by the annual Jordan Brand Believe to Achieve conference, Front Office Huddle team sports simulation game and the Summer Creative Design Academy.
SCC also offers the Portland Sports Business Experience, a customized event for your group featuring tours, presentations from industry professionals (along with Q&As) and opportunities to attend sporting events like Portland Trailblazers games. Previous school visits have featured:
NIKE / Jordan Brand
Columbia Sportswear
Adidas
Weiden + Kennedy
Porland Trailblazers
Portland Timbers/Thorns
Hillsboro Hops
TopGolf
And more!
"You've got to worry about what's coming up to stay ahead of the curve."
Franchise Simulation Game
Come play Front Office Huddle, an interactive, team-building experience that simulates the sports business challenges professional sports executives face every day. The game is a combination of interactive decision-making on iPads, group activities and role plays. You and your team will compete in a series of challenges in the launch of a professional football expansion franchise Creative problem solving, teamwork and effective business decision-making is required for the chance to be crowned Front Office Champion!
"Promoting Wrestling On and Off the Mat"
Matt Krumrie from USA Wrestling reached out to SCC president Chris Lindauer for ideas and suggestions on helping high school wrestling programs to generate interest and raise participation.
"Experts: Why the Kings Might Be Interested in Sacramento Republic"
SCC president Chris Lindauer offered his expertise in a story appearing in the Sacramento Business Journal's online edition, discussing the merits of the Sacramento Kings' owner potentially pursuing a Major League Soccer franchise.
Click here to read the story at BizJournals.com
"A Degree of Uncertainty"
An article in the Sports Business Journal takes a closer look at the explosive growth of high school sports marketing education programs. SCC president Chris Lindauer was featured in the story.
Click here to read the story